Om
Flightsim.to
Flightsim.to är världens främsta källa för Microsoft Flight Simulator 2020 Mods, Liveries och Add-Ons. Gratis, lätt och enkelt. Oavsett om du skapar eller söker efter tillägg har du kommit till rätt ställe.
Trusted by over 400,000+ Members and industry-leading companies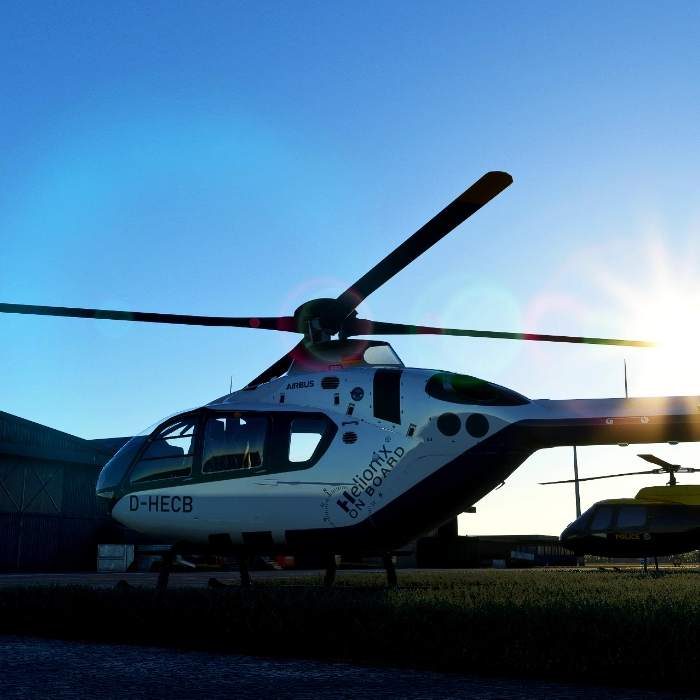 44,180 Add-Ons
Microsoft Flight Simulator kan förbättras och utökas på otroligt många sätt. För att vara exakt, på mer än 14 tusen sätt. Alla dessa tillägg är tillgängliga helt gratis. Du kan ladda ner dem utan att betala ett enda öre. Men ... skaparna är glada över varje donation för deras fantastiska arbete!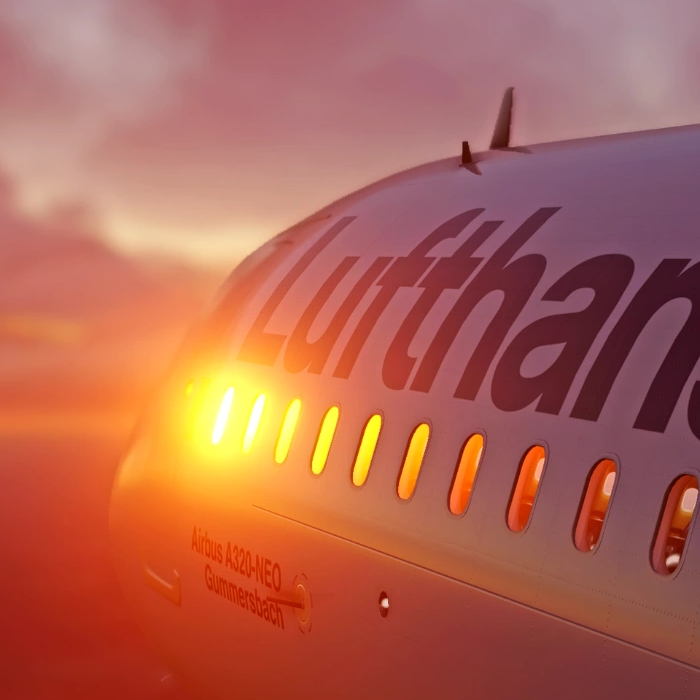 25 miljoner nedladdningar
Varje dag laddar användare från hela världen ner i genomsnitt över två tusen tillägg för att förbättra sin spelupplevelse i Microsoft Flight Simulator. Otroligt, eller hur? Vi har serverat mer än 10 miljoner nedladdningar under tiden, och det finns mycket mer att komma med! Det är en enorm mängd bandbredd. Vi känner inte till betalda abonnemang och vi stryper inte nedladdningar - mer tid för dig att njuta av ditt spel!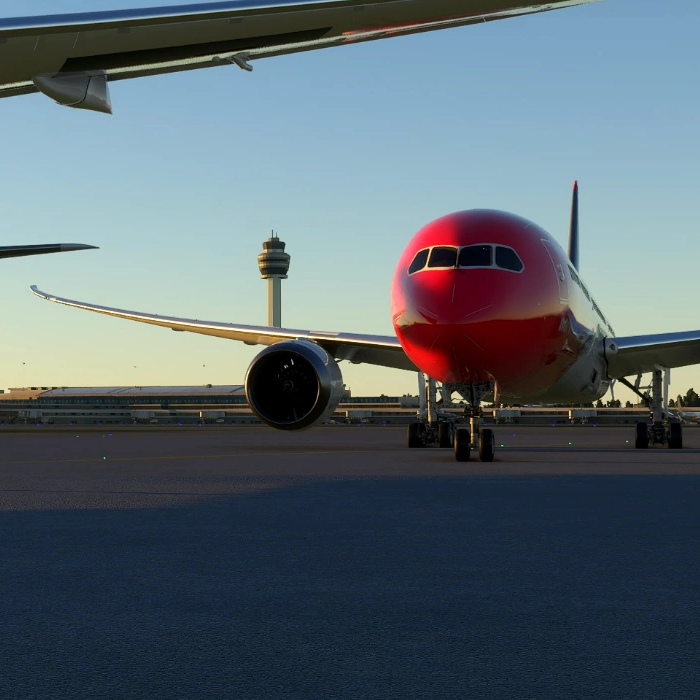 Förtroende mer än 300.000 medlemmar
Vår gemenskap växer från dag till dag. Bli medlem idag för att få fler fördelar och hålla dig uppdaterad. Det är helt gratis att registrera sig. Det ger dig många fördelar, till exempel notifikationer så snart ett av dina favorittillägg har uppdaterats. Du kan betygsätta andra mods och till och med kommentera dem också!


About us
Tilläggsfunktioner för alla!
Du kan utöka Flight Simulator på otroligt många sätt. Vi vill göra det möjligt för skapare att presentera sina verk för gemenskapen, få feedback och fortsätta att förbättra dem. Samtidigt vill vi erbjuda alla Flight Simulation-entusiaster möjligheten att få dessa verk okomplicerat och samlat på ett ställe.
Miljontals piloter världen över litar på dig
Flightsim.to är en världsledande resurs för Microsoft Flight Simulator addons och mods.
Total Members

450,000

Total Downloads

33 Million

Total Uploads

33,000
Daily Pageviews

500,000

Monthly Pageviews

14 Million

Visits per Year

33 Million
Meet our team
Vem ligger bakom Flightsim.to? Bara några få personer - här är vi.
Om du skulle behöva kontakta oss, vänligen skapa ett ärende.
INSIKTER OM TRAFIKEN
Totalt antal filer
39,796
Totalt antal filversioner
78,097
We have more to offer
Features
We serve our users with simple but effective features to make your experience with us hassle-free.
Karta över landskap
Använd vår Scenery Map för att leta efter tillägg, modifikationer och landskapsförbättringar i hela världen. Den är gratis och uppdateras regelbundet.
Upptäck
Använd vår sida Upptäck för att titta på tusentals tillägg. Ange bara ett nyckelord, välj några kategorier eller taggar och ändra sorteringen efter dina önskemål. Det har aldrig varit lättare att hitta tillägg tack vare den här intuitiva sökningen.
User Voice
Alla skapare behöver och vill ha feedback. Skapa ett konto, ge betyg och låt skaparna veta vad du gillar med deras tillägg och vad du inte gillar. Kommentarer är en viktig del av vår gemenskap. Mer än 20 000 har redan skrivits.
20K+ Wallpapers
Vår gemenskap laddade upp så många fantastiska bilder och skärmdumpar från Microsoft Flight Simulator att vi var tvungna att skapa en extern webbplats för att klara av rusningen. På vår sida med bakgrundsbilder hittar du tusentals Ultra HD-bilder - gratis och med bara ett klick att ladda ner.
Ingen strypning
Andra webbplatser stryper din nedladdningshastighet till mindre än 1 MB/s eller till och med några KB/s och tvingar dig att betala för premiummedlemskap för att få full effekt. Vi på Flightsim.to känner inte till något sådant: Du laddar ner från oss på grundval av rättvis användning, utan strypning eller begränsning där det inte är nödvändigt
Förfrågningar
Om du saknar någon flygplansmålning eller landskap för spelet kan du använda vår sida för förfrågningar för att göra en icke-bindande förfrågan om det. Våra skapare har redan behandlat och uppfyllt mer än två tusen förfrågningar - helt gratis! Tålamod lönar sig.
Om
Vi är bara en plattform.
På Flightsim.to har tusentals skapare samlats för att skapa fantastiska saker. Tack så mycket för det! Utan dig skulle den här plattformen inte existera - så enkelt är det. Och det betyder något inte bara för oss, utan för många fans av flygsimuleringar över hela världen. Tack för ditt bidrag!
Mer än 150 sponsorer
Mer än 150 personer sponsrar Flightsim.to för att hjälpa till att täcka våra serverkostnader. Här är ett slumpmässigt urval av våra donatorer.
i am New to MFS 2020 and love the work
This place makes MSFS a whole lotta fun.
the download speeds are ridiculously good, blowing all the legacy sites out of the water, and more people should be donating tbh
You all do a great job, I am glad that you are here, I appreciate your work very much
great to have this site!
Your work is optimal, thank you
Wonderful service you provide. Thank you.?
Cheers guys great work
cierciformidable, bien construit, agreable à utiliser et tres complet.
A small token of appreciation for what you guys are doing. Hope you never loose the passion and continue improving!
Great site! Where would we be for scenery and other FREE addons without it ?
Thanks for this fantastic community resource.
Awesome website. Keep up the good work!
Very  good job..Thank you very much.Regards From Greece
Just want to say thanks and please keep creating
bravo pour votre travail et merci
Site appearance, structure etc - excellent.
nicely organized and though out site. Makes browsing and downloading a pleasure. Especially like that it remembers my downloads!
Keep up the great work !! .
I buy you some coffees. I do this with much joy and gratitude. Because without you MSFS 2020 would be only half so great. What you are doing here, is simply outstanding. Thank you!
THX for your your excellent work there.
This homepage is very interesting and want to spend coffee :)??
Dear Sirs, thank you very much for this great work. I enjoy it every day. With best wishes from the Wild West Forest Germany Willow fsx
Great Service! Tx very much.
Great for us siommers. Thank you (3)
An invaluable site - you are doing more to popularise MSFS than Microsoft itself!
Best Flightsim Add-On website ever! Great design and layout-Thanks for everything!
flightsim.to is the best site when it comes to Add-ons. Very attractively designed, very well organized, with super fast downloads. Thanks a lot for your great work!
What would MSFS be without you? Thx for this service...
Awesome site. Thanks.
From Japan Very easy and easy to use Thank you
Thanks for this great platform!
Cool and useful portal page, go ahead
Follow us
---
Kontakta
---
För juridiska eller affärsmässiga förfrågningar vänligen skicka ett brev till
[email protected]